2019 scholarship winners
Graduation 2020
Graduation is a milestone and tradition that many students and families look forward to celebrating.  Due to COVID-19, the traditional cap and gown graduation ceremonies for the Class of 2020 have been canceled.  But here at the Good Tidings Foundation, we are celebrating our 2019 Community Service Scholarship Winners by sharing their stories and accomplishments.  We want to empower our scholars to feel proud of their graduation, and with the help of our scholarship, to continue pursuing their dreams.
Meet ADITI BAGEPALLI:
Graduating from Dougherty Valley High School
Attending Boston University in Fall 2020
Major: Business Administration with a concentration in Finance and Management Information Systems
Community Service:
After a suicide incident at her school, Aditi founded Will Be There Foundation.  Her non-profit supports teenage mental health to promote teen suicide awareness and prevention. During COVID-19, she brought together Oakland at Risk and Coastal Spirits together.  Coastal Spirits donated gallons of hand sanitizer to the Oakland at Risk volunteers as they deliver groceries to the senior citizens in the Oakland community.
"Finishing up senior year at home has been a bit disappointing, to be honest. It does have the positives of not being confined to a strict schedule, but I miss my teachers, friends, and classes!  During this lockdown, I have been reflective and thinking about what I would like my future to look like and how I could be a better person."
– Aditi bagepalli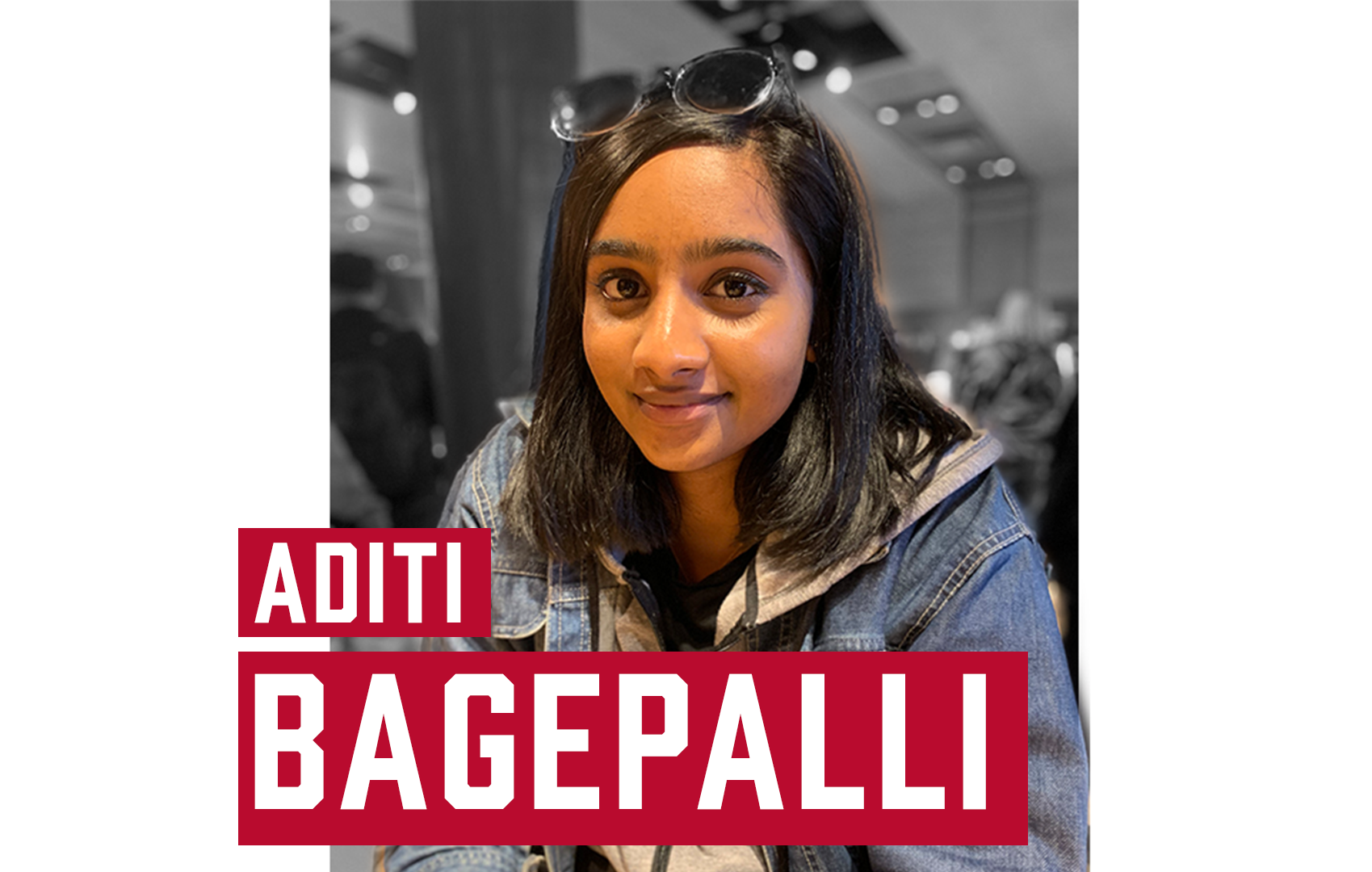 Meet LILIANA ORTIZ:
Graduating from California School for the Deaf in Fremont
First in her family to attend college
Attending Rochester Institute of Technology's National Technical for the Deaf in Fall 2020
Liberal Arts Major
Dream career: Public Policy
Community Service:
Liliana served for years as the Ambassador for the Junior National Association of the Deaf.  She led conferences, emceed luncheons, and helped with fundraisers.  She's also passionate about representing the Latinx Deaf Community, and as an active member and current Club President of the Raza De Sordz Club, she fought for more visibility and encouraged them to own their identity.
"Every day I come across barriers as a deaf person and a Latina.  I think about how I can break through those barriers and keep going?  I had to believe in myself and continue to find ways and things to help me break through.  I thought there was no way a deaf individual like myself could win a Good Tidings Scholarship.  But my counselor encouraged me, so I went for it and here I am!"
– LILIANA ORTIZ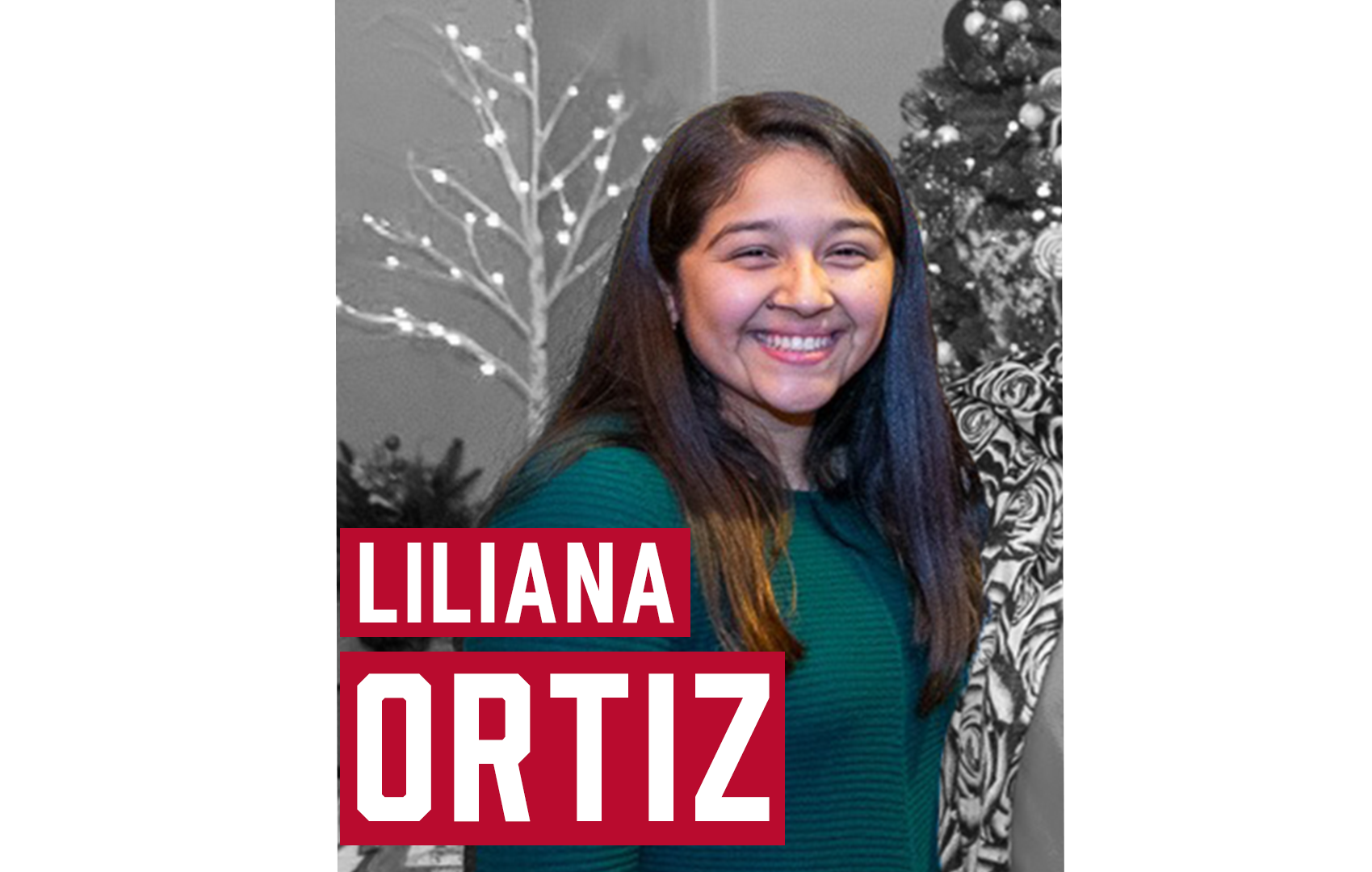 Meet ARISBETH CHAVEZ:
Graduating from Everett Alvarez High School
Attending UCLA in Fall 2020
Major: Public Affairs
Dream:

A career as an F.B.I Spanish Language analyst or an Immigration Attorney.
Start a non-profit that helps victims and their children who have suffered domestic violence.
Community Service:
From volunteering at a women's shelter, mentoring students at Los Padres Elementary School, translating for Spanish-only speaking parents at back to school nights, to mentoring younger classmen at the AVID Club, Arisbeth has found different outlets to serve her community.   During COVID-19, she continues to mentor the juniors at her school and brainstorm with them what they need to prepare for their college application and essays.
"It's bummer having to finish Senior year remotely as I was very excited for graduation because I will be the first person in my family to graduate high school.  Although our current situation has changed our plans, that doesn't mean our hard work and accomplishments have been forgotten. This storm will pass and there will be better things for us in the future."
– ARISBETH CHAVEZ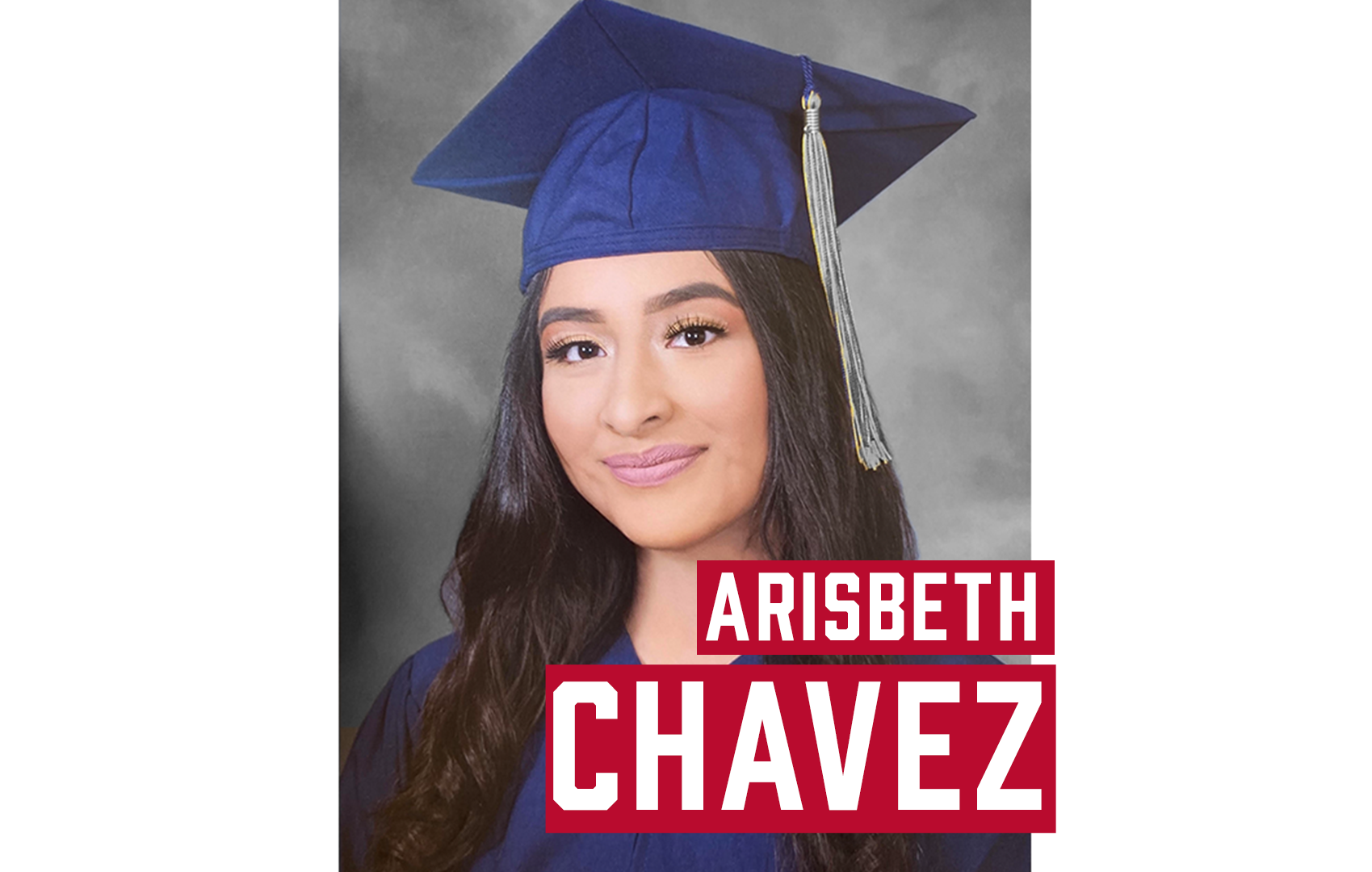 Meet EDDIE OLIVERI:
Graduating from Village Oaks High School
Attending San Joaquin Delta College
Major: Sociology
Dream: A career that sustainably helps people and serves his community
Community Service:
Eddie has shown a commitment to his Stockton community by volunteering years with the Leo Club at his school. As the current Club President, he created and served at events to benefit non-profits such as United Cerebral Palsy, Child Abuse Prevention Council, and the Community Center for the Blind and Visually Impaired. During COVID-19, Eddie has been taking care of his grandma and working full time delivering groceries and essentials to the elderly and those in need.
"I have really gained a sense of patience and consideration for other people during the pandemic because so many people have so many different ways of coping and surviving these past couple months."
– EDDIE OLIVERI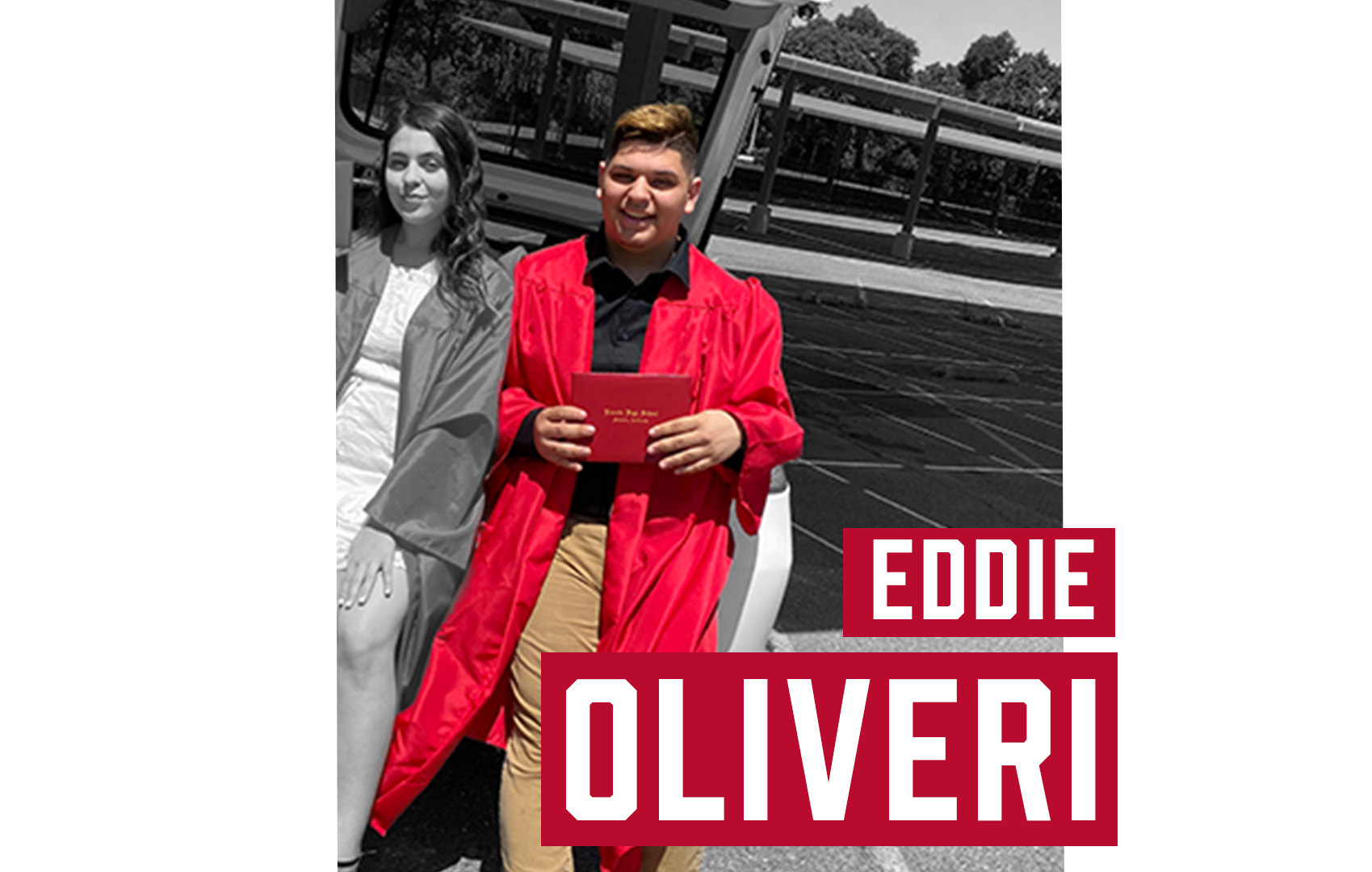 Meet KEVIN ZHAO:
Graduating from Thurgood Marshall Academic High School
Attending University of Pennsylvania Fall 2020
Incoming major: PPE (Philosophy, Politics, Economics)
Dream: Lawyer, start a non-profit, work in the educational administration field
Community Service:
Kevin has committed the majority of his high school years being an active member of the Student Advisory Council for SF Unified School District. As the current President during COVID-19, he continues to volunteer his time with meetings and pushing for resolutions. The most notable one they're pushing for right now is on gun safety resolutions in schools by changing the locks to prevent future school shootings.
"Finishing senior year at home is definitely strange.  It took me some time to get used to the online curriculum, but I've been picking up new hobbies such as guitar and cooking. It's really fun!  During this time, I've learned that even while you're stuck in one place, there are many ways to stay active in your community and find productive things to do."
– Kevin zhao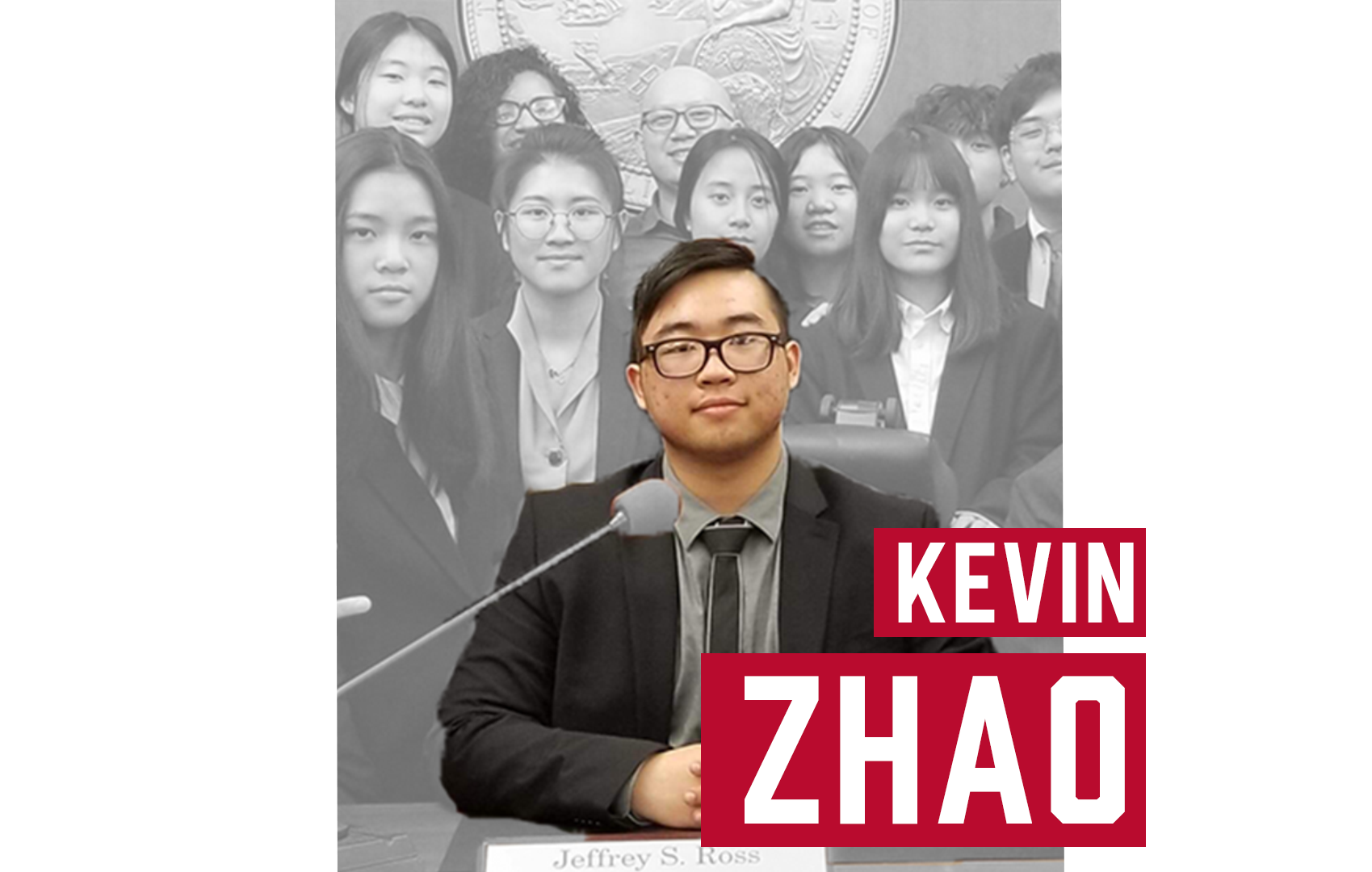 Meet KAHLIM DAVIS:
Graduating from Alameda High School
Attending community college near Alameda in Fall 2020
Incoming major: Business and Marketing
Dreams: Build his media business KIDFILMZ and start his own clothing line
Community Service:
Kahlim dedicated his high school years to being a youth leader at Safe Passages. He served as a mentor for their adult program, a leader to his peer youth participants in their Urban Arts Youth Development Program, and a creator for their socially conscious murals in Oakland and the greater Bay Area.
"Finishing up senior year has been a bummer for my peers and I. We had spent countless hours and fundraising events that had to be canceled. Although the workload of AP classes through distancing learning has been challenging, I know it will help prepare me for college. During this lockdown, I've started to master more editing software programs and learn to code, so that in the future, I'll be able to design my own website and apps."
– KAHLIM DAVIS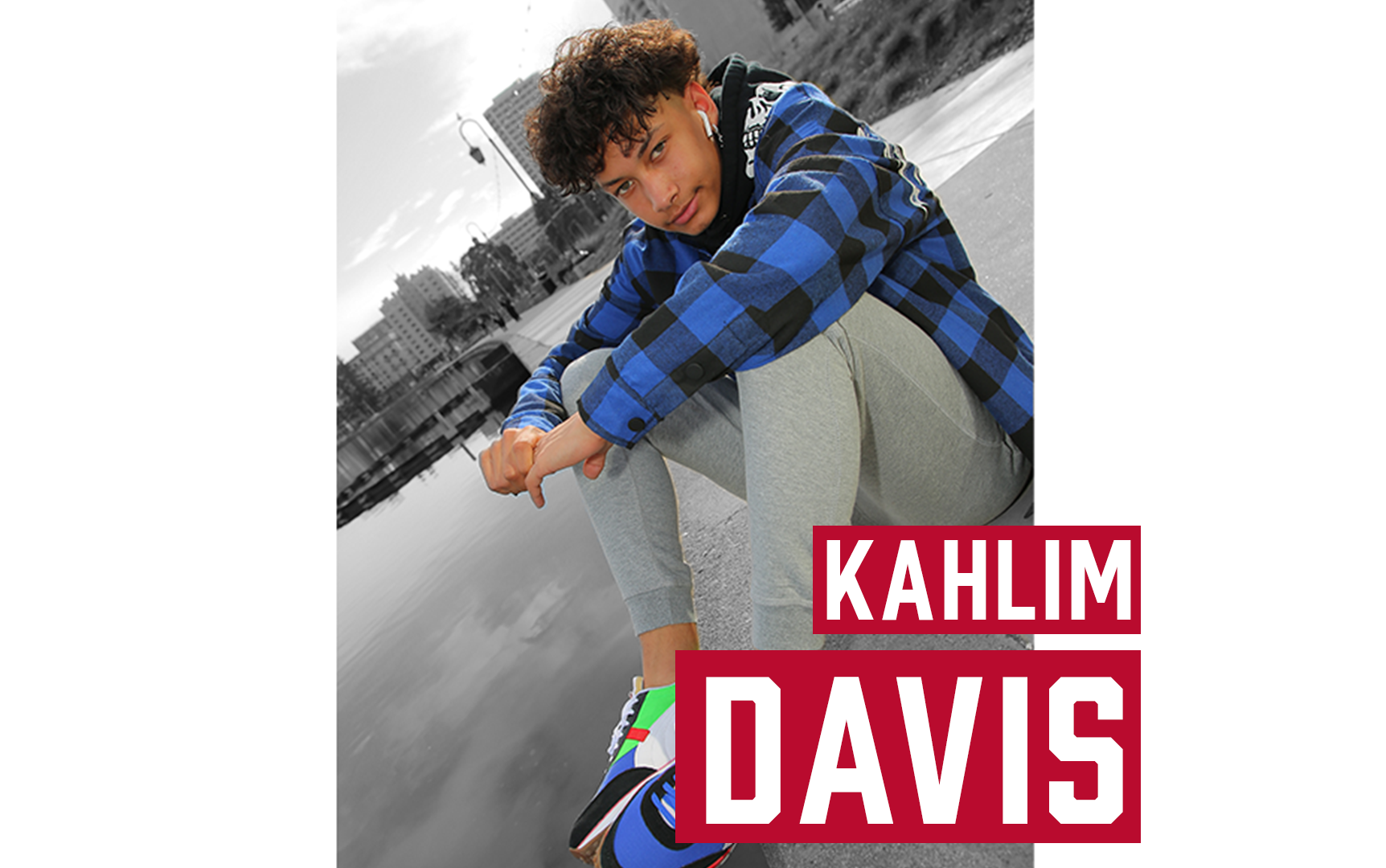 MEET GERALDINE URGEL:
Valedictorian of her graduating class at John O'Connell High School
Attending UC Santa Barbara in Fall 2020
Incoming major: Marine Biology
Dream career: Environmental Law
Community Service:
Geri is passionate about her Mission Community in San Francisco, as she has organized toy and book drives to support their low-income families.  She spoke at the passing of Proposition 10, arguing that the lack of rent control laws contributes to the gentrification and displacement of her low-income communities. During COVID-19, she continues to volunteer with Mission Graduates, BLING, and CHALK to raise money to fund a scholarship for the SFUSD undocumented students.
"This lockdown has taught me to slow down and reflect on the things in my life that I sometimes take for granted and should be more appreciative of, like being able to go outside anytime to enjoy the park."
– GERALDINE URGEL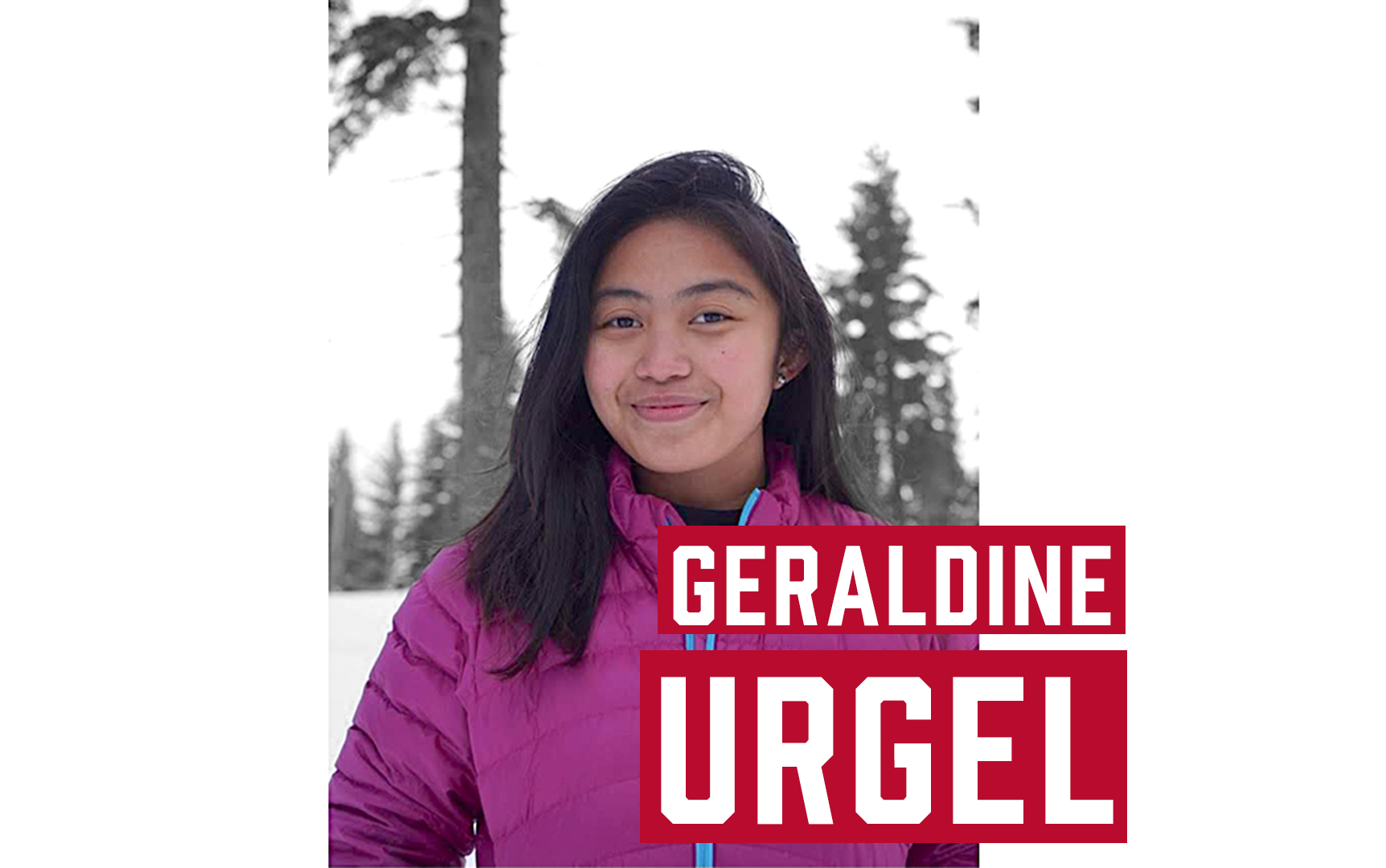 Meet MADEEHA KHAN:
Graduating from El Cerrito High School
Attending UC Berkeley in Fall 2020
Incoming major: BioEngineering and Data Science
Community Service:
With a passion for STEM and supporting low-income students of color like herself, Madeeha is the President and a STEM Workshop chair of the non-profit, TeenTechSF.  During COVID-19, she has been working with her team to create a virtual tech event called "TeenTechSF COVID Connect". There, they're teaching students about data analysis, how variables affect spread, the impact it's had on education, and introduce students to professionals with first-hand knowledge.
"If there is one thing I have truly learned from this difficult time, it's to keep looking forward and try to stay positive. For many seniors, it's difficult not to be able to walk the stage and participate in school activities, but you have to keep telling yourself everything will end up alright."
– MADEEHA KHAN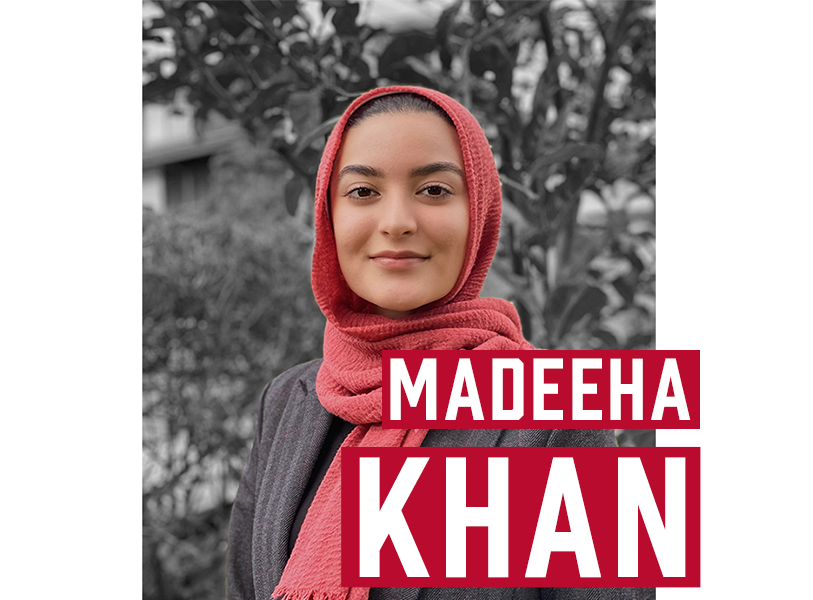 Meet Crystal Chan:
Graduating from Lowell High School Spring 2020
Attending Yale University in Fall 2020
Incoming major: Political Science
Dream career: Public Policy.
Community Service:
While in high school, Crystal started her own non-profit, SPACE 4 US, as a way for underprivileged youths like herself to explore different careers and to connect them to professional resources and opportunities. As a current District 7 Youth Commissioner during COVID-19, she regularly calls senior citizens in her neighborhood to see how they're doing and if they need help accessing any resources such as groceries and medications.
"Although finishing up senior year at home has disrupted some plans, I've appreciated the extra time I get to spend with my family before I head to college. I've had time to expand SPACE 4 US, write articles for The Lowell, my school's student-run newspaper, learn to cook different Chinese dishes, and other activities like knitting and reading."
– Crystal Chan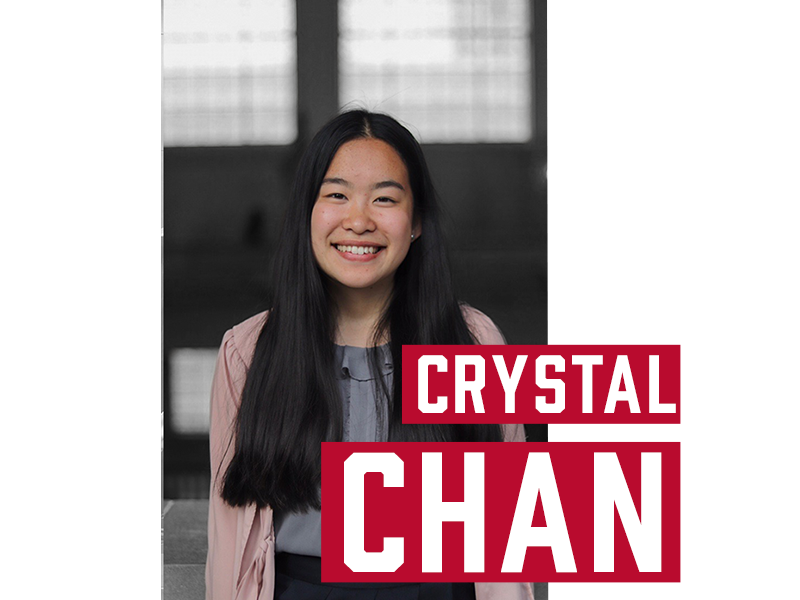 Meet FELIX ANDAM:
Graduating from Saint Ignatius College Preparatory
Attending Brown University Fall 2020
Major: Engineering and Pre-health
Community Service:
As an SF Youth Commissioner in his freshman year, Felix advised the mayor on policies that affected the youth in San Francisco.  He volunteers his time at St. Anthony's as a server in their dining hall and clothing donation program.  He is part of his school's Black Student Union and is passionate about raising awareness for the homeless in San Francisco.
"I love community service because it has always been a way for me to realize that I have the ability to help those around me. I did not grow up with a lot of resources but knowing that my education or time could help other people, motivates me to continue to strive for more.
I am extremely honored to receive the Good Tidings Foundation's Scholarship because the funding will allow me to continue volunteering and giving back to the community while I'm in school."
– FELIX ANDAM