LeRoy Neiman Centennial Art Contest
Presented by the Good Tidings Foundation
Funded by a grant from the LeRoy Neiman & Janet Byrne Neiman Foundation
Honoring a Legend
LeRoy Neiman has been an integral part of Good Tidings Foundation since day one. Over the last 25+ years, we have built LeRoy Neiman Art studios from San Francisco to Harlem. Today would have been LeRoy's 100th birthday, and so we wanted to honor the rapscallion with the handlebar mustache in the best way we know how: by giving aspiring young artists the opportunity to chase their dreams.
We gave artists from all our LeRoy Neiman Art Studios a chance to win over $8,500 in cash and prizes. The winners were hand-selected by Janet Byrne Neiman, LeRoy's wife of 55 years and we are excited to share their work with you!
Images were taken in LeRoy Neiman's original studio at the Hotel des Artistes in  Manhattan, NY.
Elementary Winners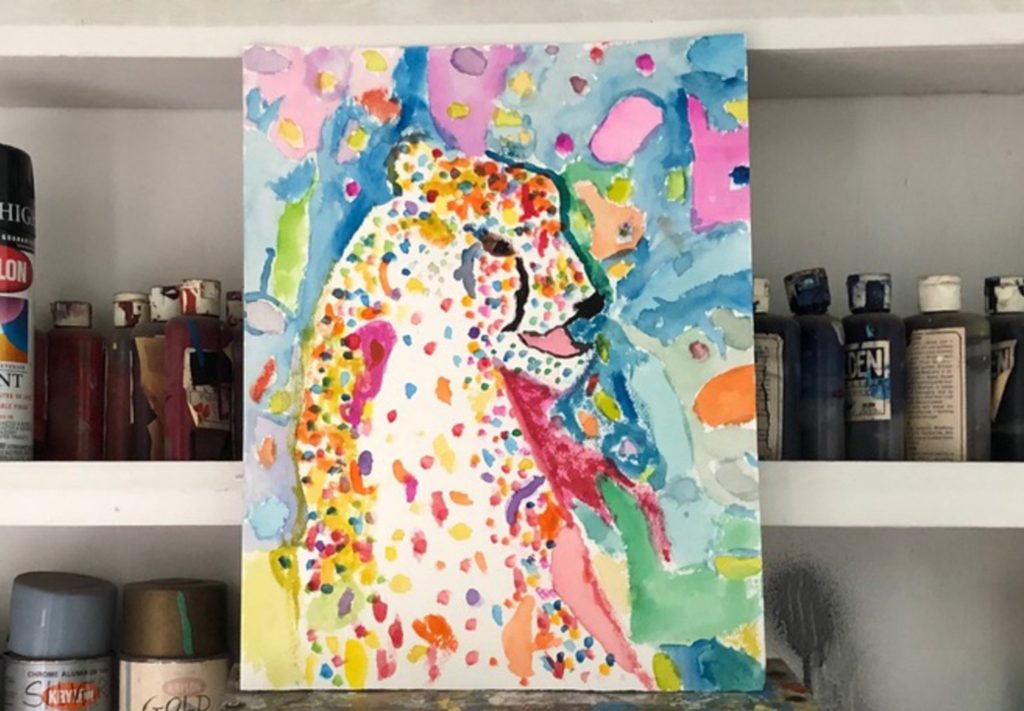 Melanie Rita, Amesti School, Watsonville, 2nd Grade – "El Jawar"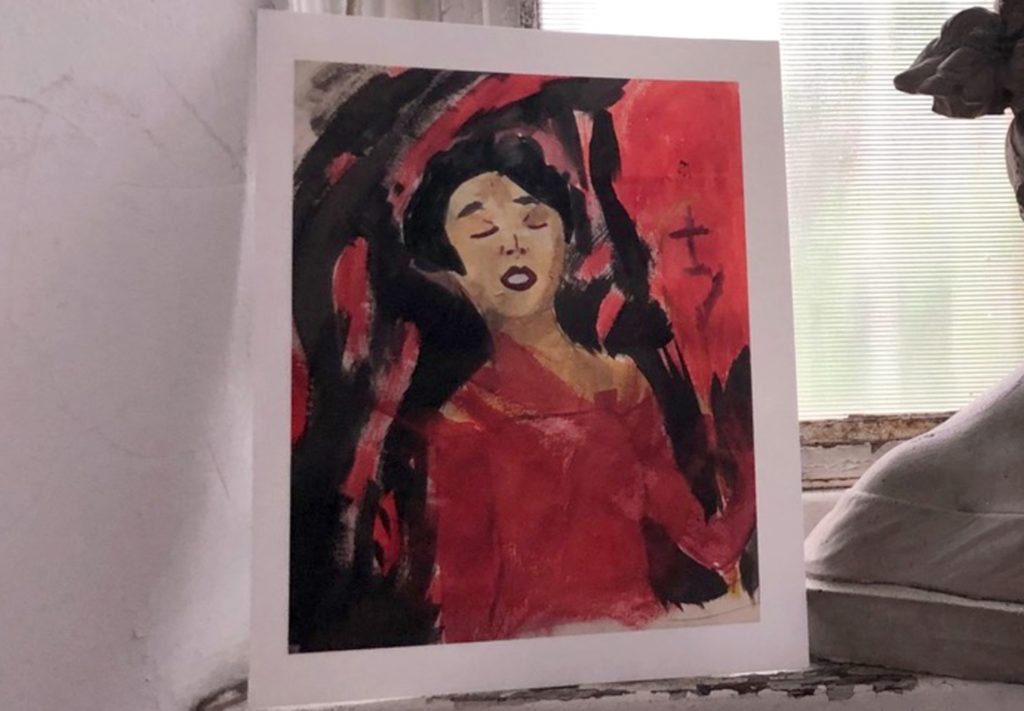 Nhi Ly, DeMarillac Academy, SF, 5th Grade – "Ella Fitzgerald"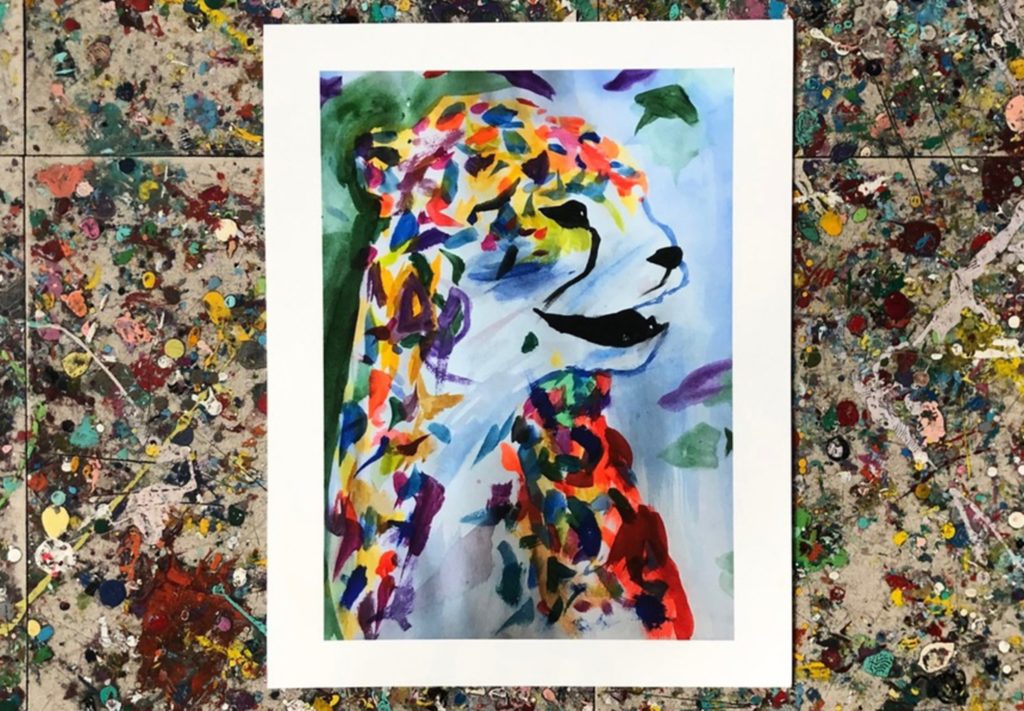 America Hernandez, DeMarillac Academy, SF, 8th Grade – "Cheetah"
Elementary Winners
1st Place: Melanie Rita, Amesti School, Watsonville, 2nd Grade – "El Jawar"
2nd Place: Nhi Ly, DeMarillac Academy, SF, 5th Grade – "Ella Fitzgerald"
3rd Place: America Hernandez, DeMarillac Academy, SF, 8th Grade – "Cheetah"
4th Place: Nina Aronov, New Traditions, SF, 4th Grade – "Times Square"
5th Place: Christopher Magana, DeMarillac Academy, SF, 5th Grade – Golden Gate Bridge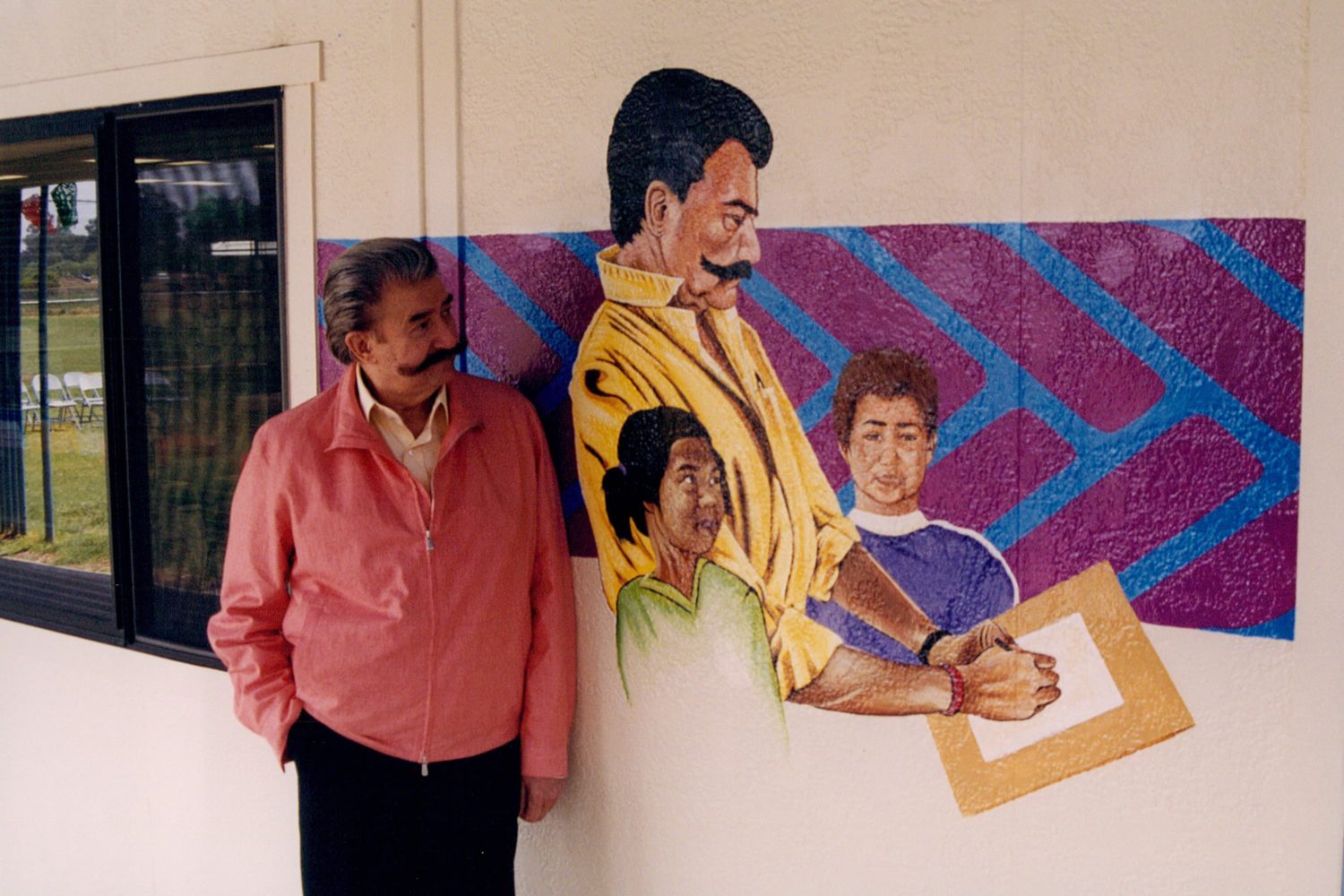 High School Winners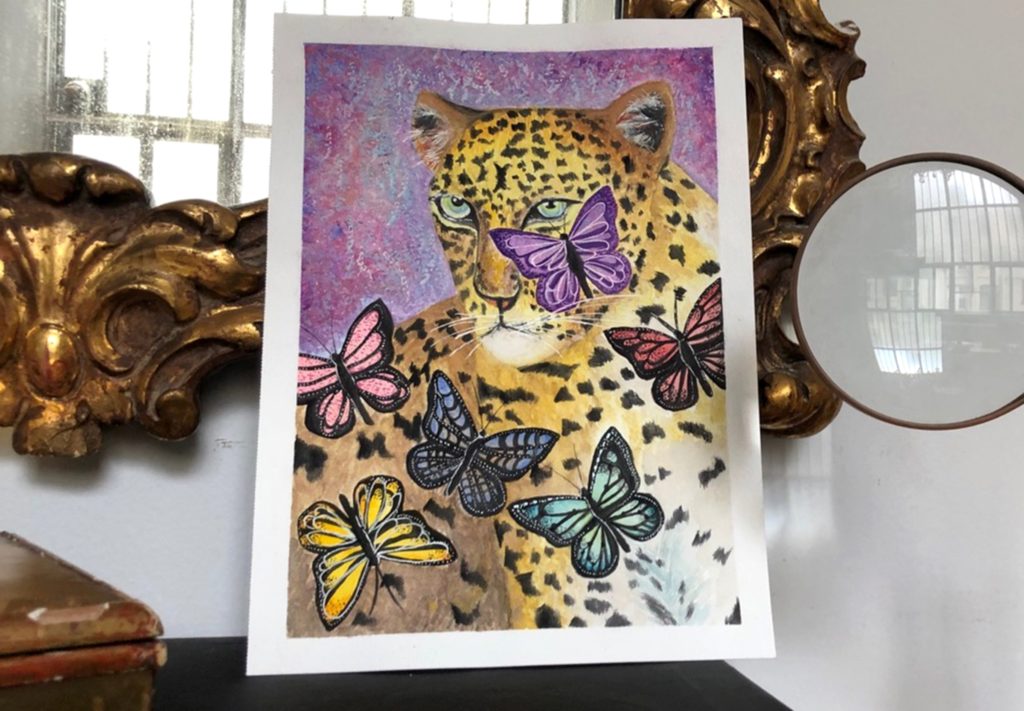 Yanfu Lin, Kelly High School, Chicago, Junior – "Cheetah"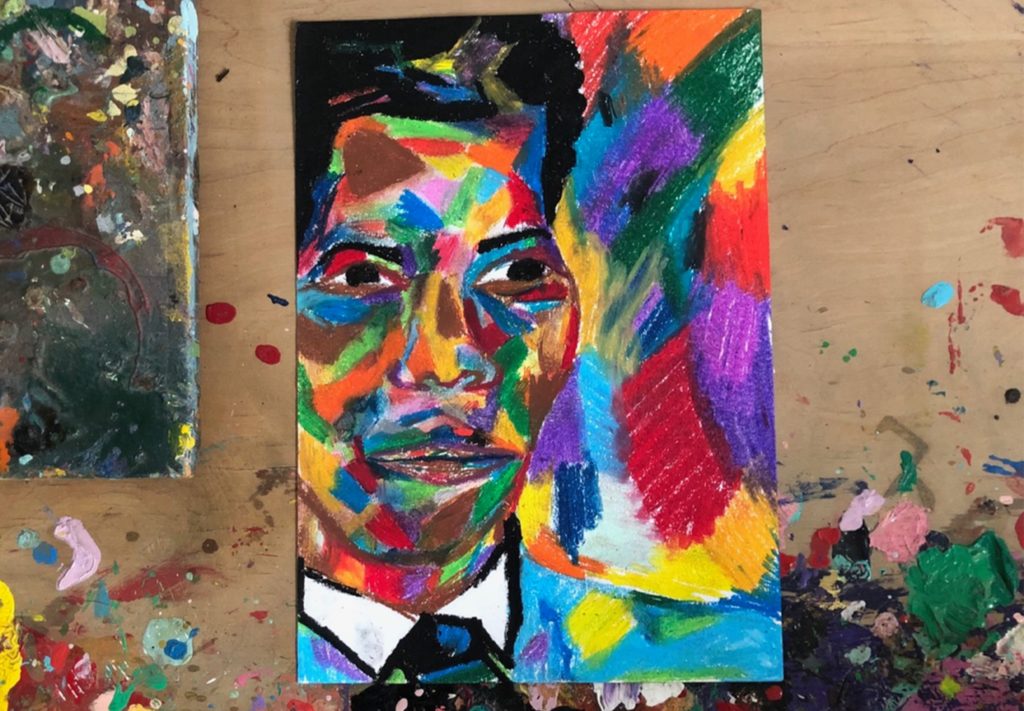 Dorcas Matsoumou, Central High School, Louisville, Senior – "Nelson Mandela"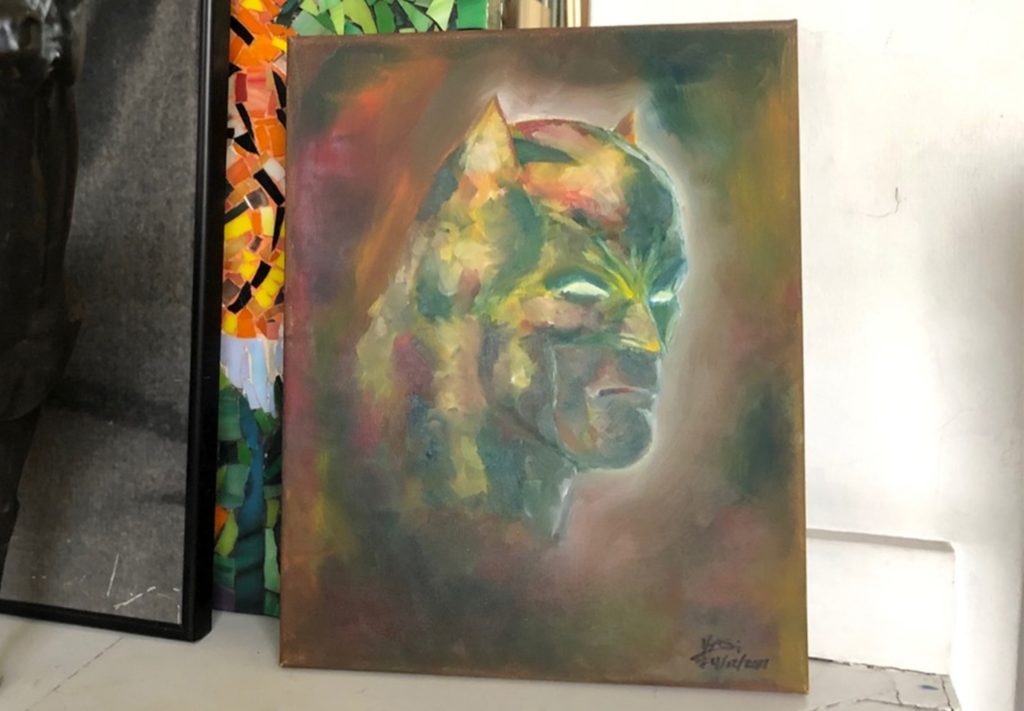 Lorelei Shirey, South Mountain High School, Phoenix, Junior – "Batman"
High School Winners
1st Place: Yanfu Lin, Kelly High School, Chicago, Junior – "Cheetah"
2nd Place: Dorcas Matsoumou, Central High School, Louisville, Senior – "Nelson Mandela"
3rd Place: Lorelei Shirey, South Mountain High School, Phoenix, Junior – "Batman"
4th Place: Maydelline Lopez, North Canyon High School, Phoenix, Sophomore – "Ella Fitzgerald"
5th Place: Julissa Lucio, Kelly High School, Chicago, Junior – "Koi Fish"
6th Place: Ellasandra Campos, Kelly High School, Chicago, Senior – Untitled (two children)
7th Place: Karla Cardenas, Eastside Prep, East Palo Alto, Junior – "Shirtless Man"
8th Place: Christopher Escalante, Eastside Prep, East Palo Alto, Junior – "The Planets"
9th Place: Tammy Nguyen, Horizon High School, Scottsdale, Junior – "Hayley Williams"
10th Place: Brenda Castillo, Eastside Prep, East Palo Alto, Junior – "Flamingo"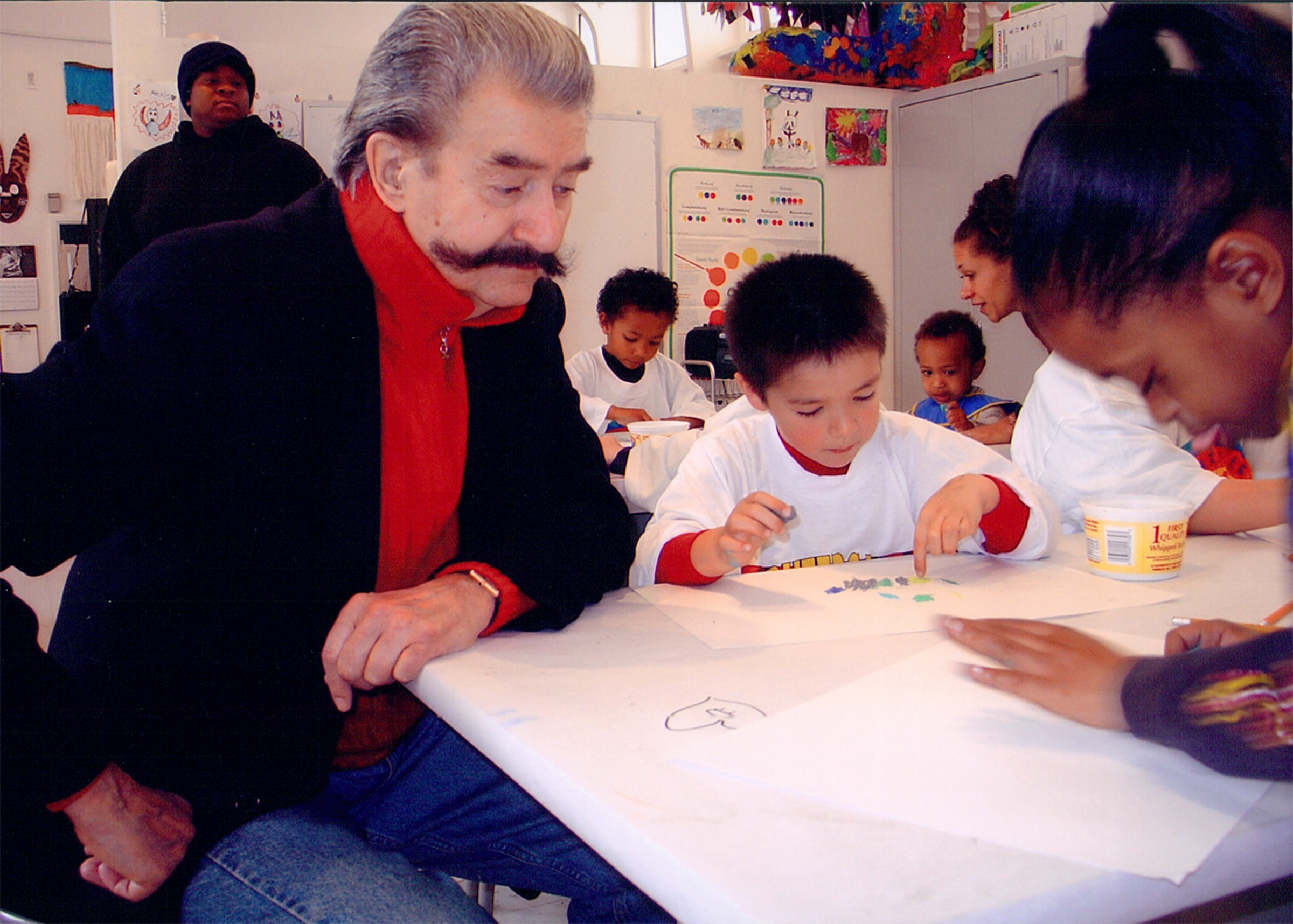 "Seeing all these beautiful works of art inspired by LeRoy brought me such joy. It was so difficult to select the winners. LeRoy would have been so impressed by the quality and diversity of the submissions from such young imaginative artists."

– Janet Byrne Neiman, LeRoy's Wife of 55 Years