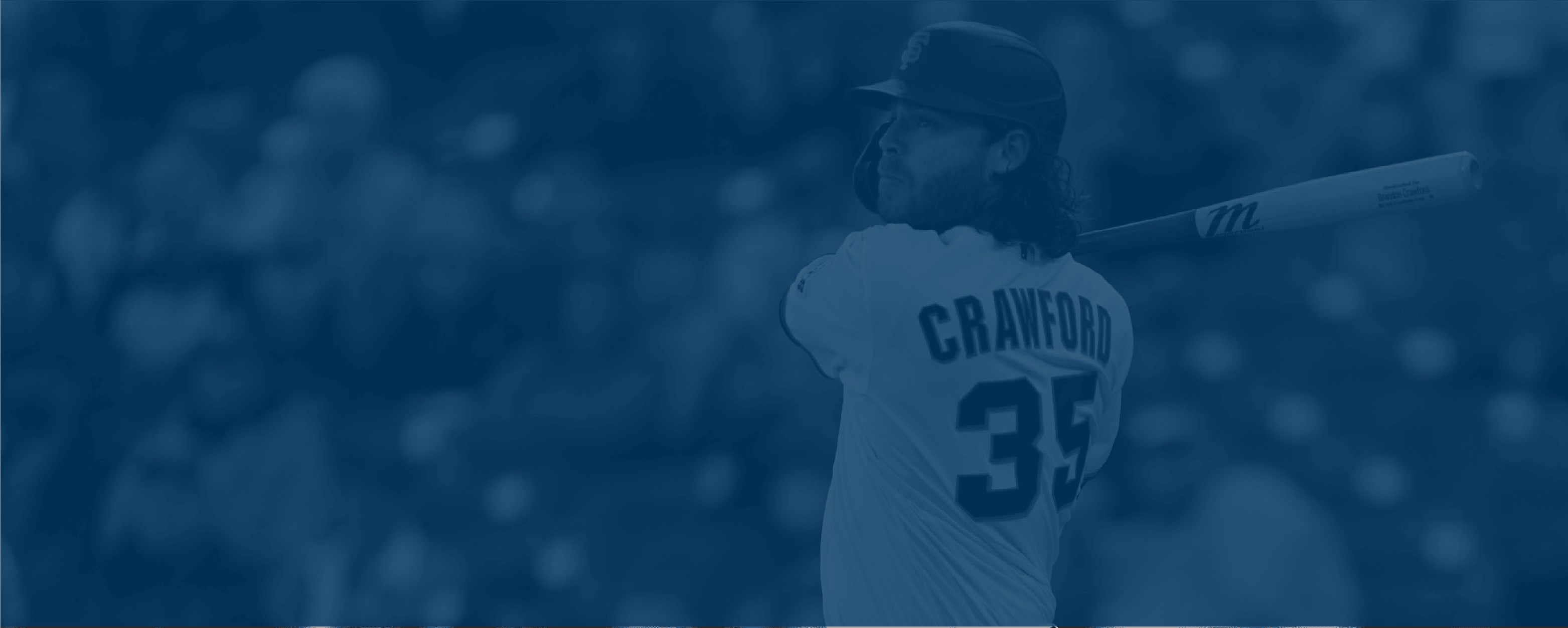 G

O

O

D
T
I
D
I
N
G
S
P
O
D
C
A
S
T
E
P
I
S
O
D
E 14
:
Brandon Crawford
Good Tidings Podcast 14: Brandon Crawford
Good Tidings Podcast 14: Brandon Crawford
Podcast | October 04, 2021

Join us for this episode of the Good Tidings podcast, with host Larry Harper—Founder of the Good Tidings Foundation. This podcast is all about highlighting the good in people and what individuals are doing to make an impact in this world for the benefit of others, and to inspire a community of givers! Today, Larry invites guest Brandon Crawford, shortstop for the San Francisco Giants.
After years of playing professional baseball, Brandon says he is finally getting better at staying in the moment and focusing on today and today's game rather than anything coming up in the future or games of the past. He always loved baseball, but in school he was also quarterback of his football team. Training in multiple sports can help improve your skills in your main sport. Recently, Brandon has made a large contribution to a park that lies in the shadows where Candlestick Park once lived. His philanthropy is diverse and covers more things than just sports, his family hosted a golf tournament to raise money for ALS research. He and teammates also donate for children's healthcare and educational needs of his community.
For Brandon and many other athletes, it's important to support their communities and give back. He works not just with his teammates, but even rival team members to best serve community needs. That kindness doesn't interfere with his competitiveness, however. Cultivating great relationships off the field sometimes can increase the on-field rivalry, like in the case of Brandon and his brother-in-law Gerrit Cole, pitcher of the New York Yankees. They face off throughout the season, and Brandon says they love each other off the field, but he hits harder when Gerrit pitches.
As the episode ends, Brandon reflects on his history with the Giants and the Good Tidings Foundation.
Links:
Learn more about the Good Tidings Foundation
https://www.instagram.com/therealbcraw35/?hl=en
https://www.instagram.com/jalynnecrawford/?hl=en
Don't forget to subscribe to the Good Tidings podcast on Apple Podcasts, Google Podcasts, Spotify, or wherever you get your podcasts!