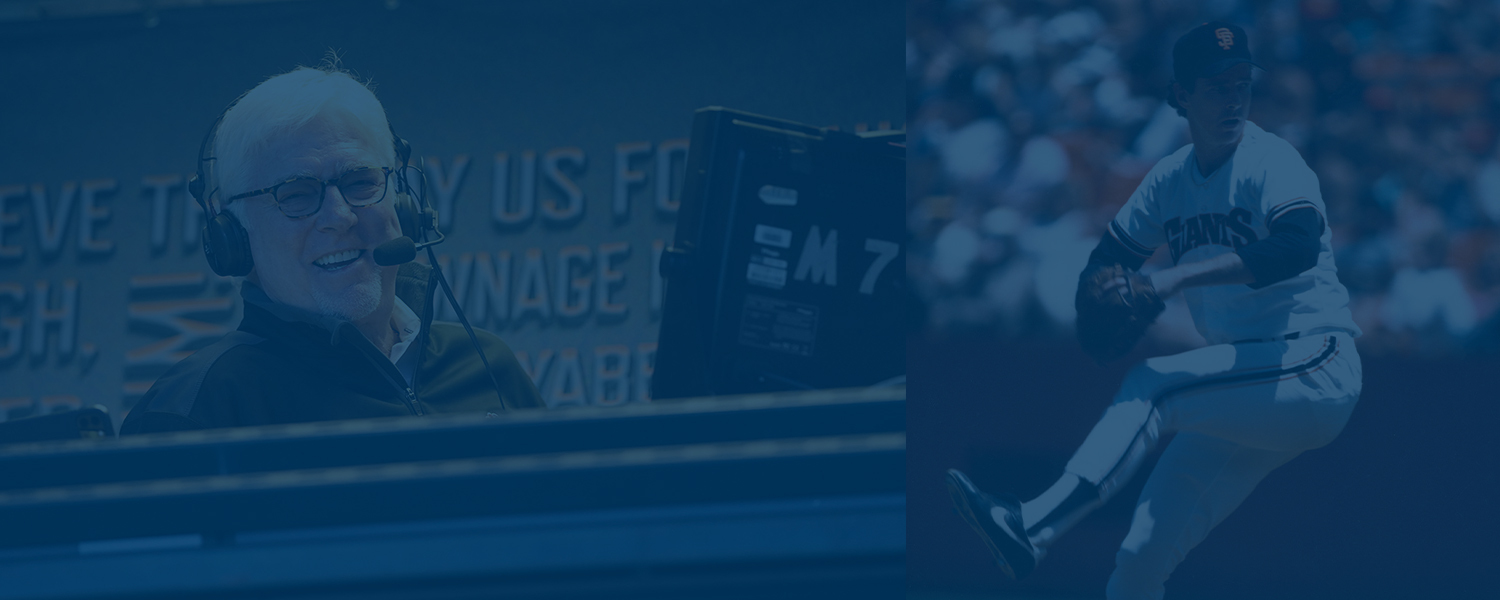 GOOD TIDINGS PODCAST EPISODE S3 EP 21:
Mike Krukow
Good Tidings Podcast S3E21: Mike Krukow
Good Tidings Podcast S3E21: Mike Krukow
Podcast | May 02, 2022
Welcome to the Good Tidings Podcast with host Larry Harper, Founder of the Good Tidings Foundation. This podcast is all about highlighting the good in people and what individuals are doing to make an impact in this world for the benefit of others, and it aims to inspire a community of givers! On today's episode, Larry interviews San Francisco Giants legend, Mike Krukow, a man treasured for his performance on the field, story-driven work in the broadcast booth, and commitment to a number of charitable efforts. 
Mike's love for baseball has a lot to do with broadcaster Vin Scully. Hearing Vin's captivating stories shaped Mike's love of the game and left him with the goal of being a player whose name would make it into Vin's broadcast. Not only was Mike able to meet this goal while a professional player, he earned a reputation as an inspirational player (he won the Willie Mac Award twice!) and eventually moved on to take his spot beside Vin in the lore of great broadcasters. Mike exudes positivity, passion, and love for the game in the way he captures people with his storytelling. He credits his positivity to baseball and the remarkable experiences he's had in life.
Outside of his baseball career, Mike is an accomplished musician, the beneficiary (like Larry!) of a service dog from Canine Guardians, and a supporter of various charities. His parents set a precedent of helping others, and Mike has followed in their steps, considering it a great blessing to be able to give back. He supported the Good Tidings Foundation in a project created in response to the Black Lives Matter movement, GT Ventures – a project that corresponded to his driving passion to see people of color gain access to business or charity start-up grants. Mike lives in Reno, NV in the baseball off-season, and has developed a partnership with the Northern Nevada Children's Cancer Foundation (NNCCF). His youngest son's career in professional dance also led him to support the San Francisco Smuin Contemporary Ballet. Ultimately, Mike's desire to give back is woven throughout his life; wherever he is and in whatever life throws his way, he is a glowing example of looking for connections and opportunities to use his resources for good!
Learn more about Mike Krukow and check out the NNCCF website for more information on their upcoming June event: "Take a Swing at Childhood Cancer."
Learn more about the Good Tidings Foundation.