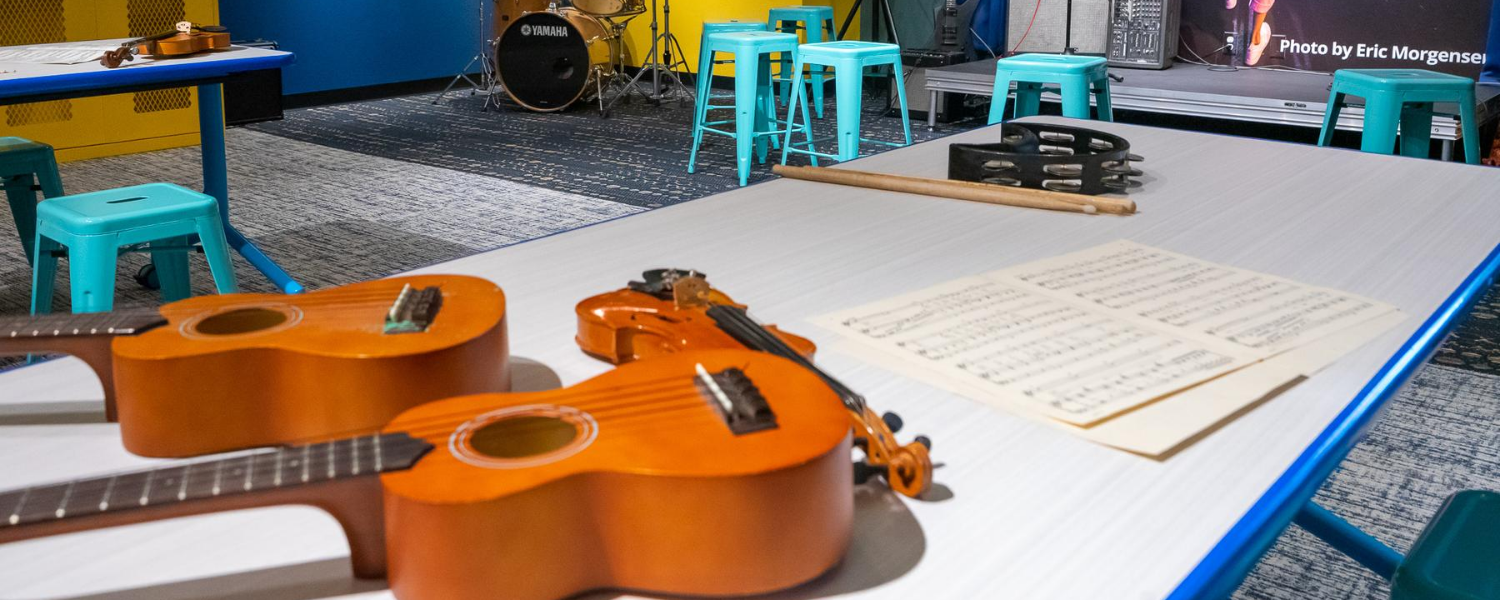 Jason Mraz Music Studio
Jason Mraz Music Studio
Projects | August 19, 2020
In conjunction with our 25th Anniversary, Good Tidings traveled to San Diego to create a new music studio for ARTS (A Reason to Survive), a non-profit that supports youth development through creativity and the arts.
We partnered with Jason Mraz to refurbish their music studio that included a new recording booth, carpet, soundproof walls, and a platform stage for future performances. We painted their walls with some fun and vibrant colors and furnished the room with colorful ceiling pendant lights, a whiteboard, storage cabinets, tables, teal stools, and wonderful wall graphics of Jason.
ARTS' music program offers classes and workshops in instrumentation, composition, and songwriting.  They have partnerships with San Diego State University and local community organizations, where the youth are tutored and supported by professional musicians.  Their programs are free of charge to ensure that the underserved San Diego youth has access to high-quality music programming.
This newly renovated music studio, dedicated to Jason Mraz, will give marginalized youth a space to be creative and the confidence to show off that creativity.
Thank you to our partners MBH Architects and WL Butler.
Images by Zack Harper