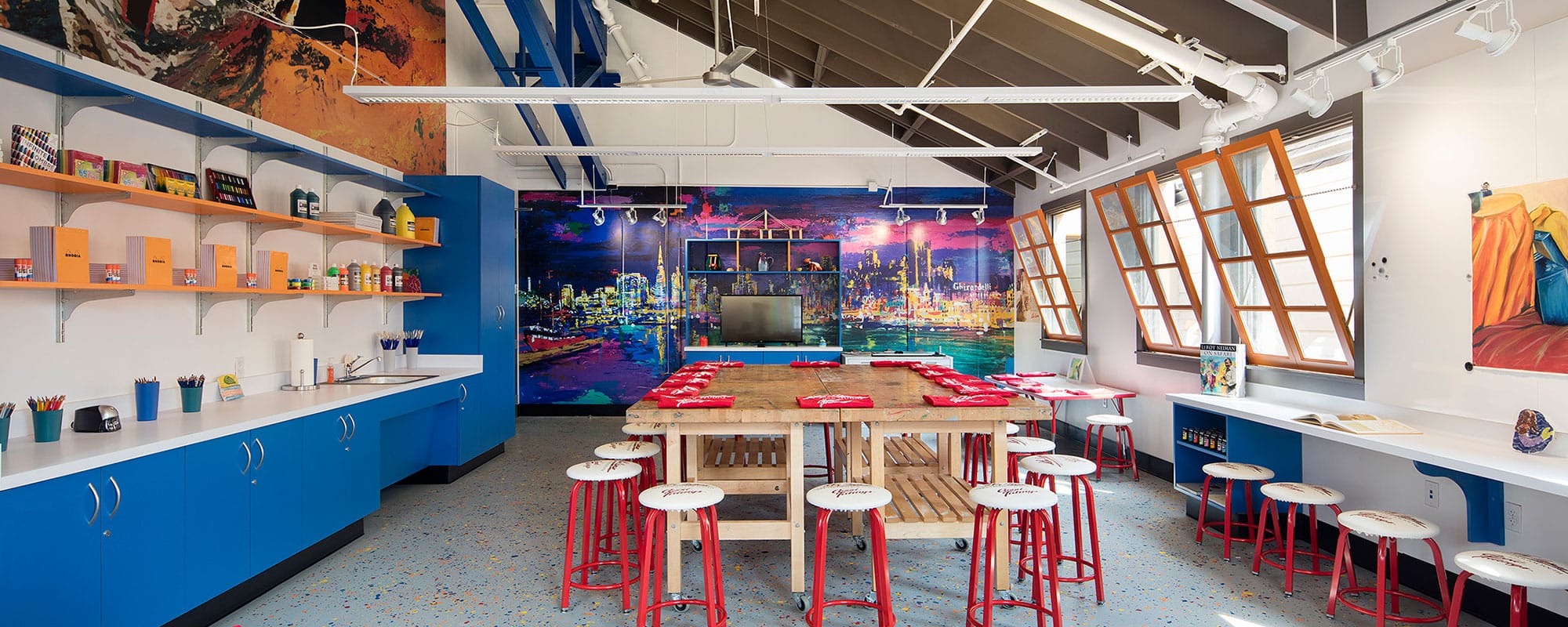 Arts
Creating opportunity
Artistic Expression
Good Tidings has been building art and music studios in partnership with revered artists and musicians to provide children with state-of-the-studios so that they can express themselves creatively without limits. 
WORKING WITH A LEGEND
In March 1990, while working as the director of scouting for the San Francisco Giants, our founder Larry Harper met America's Greatest Artist LeRoy Neiman, who had been commissioned to paint "Bay Area Baseball," the official art of the 1989 World Series. Larry and LeRoy struck up a lifelong friendship. From there, they supported and built many youth centers through various partnerships, such as the LeRoy Neiman and Janet Byrne Neiman Foundation.
Recognition
Good Tidings' team builds a state-of-the-art LeRoy Neiman Art Studio each year at a deserving location. Good Tidings has built art studios from San Francisco to Harlem, and some of those studios have been featured in Architectural Digest.
America's Greatest Artist and Good Tidings Foundation Founding Partner passed away in New York on June 20, 2012. In his 91 years, he gave us so many gifts through his colorful, expressionistic artwork. He was an innovator on so many fronts and lived one of the most interesting lives of all time. Affectionately known as the rapscallion with the handlebar mustache, Neiman defined the world in vibrant color and took special pleasure in connecting with his wide-ranging fans and collectors. Neiman, who sold more art than any other artist ever, has authored 15 books and Amazon.com lists 184 titles in which he is a contributor or the contributing artist.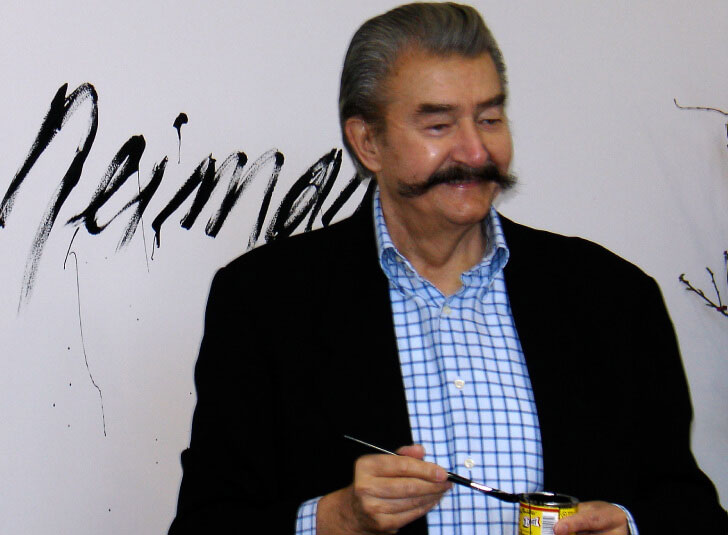 Program Highlights
Good Tidings partners with the nonprofit Notes for Notes to create state-of-the-art music studios. Our first two studios were built in Santa Barbara with multiple Grammy winner Kenny Loggins. Good Tidings builds LeRoy Neiman Art Studios for Youth each year at a deserving school, rec center, Boys and Girls Club, etc.. Art and music have a unique ability to positively impact children by providing them with a range of mental, emotional, and educational benefits. For marginalized youth or those speaking English as a second language, art and music is an important medium through which they can communicate their feelings.  
×
Different Art Studios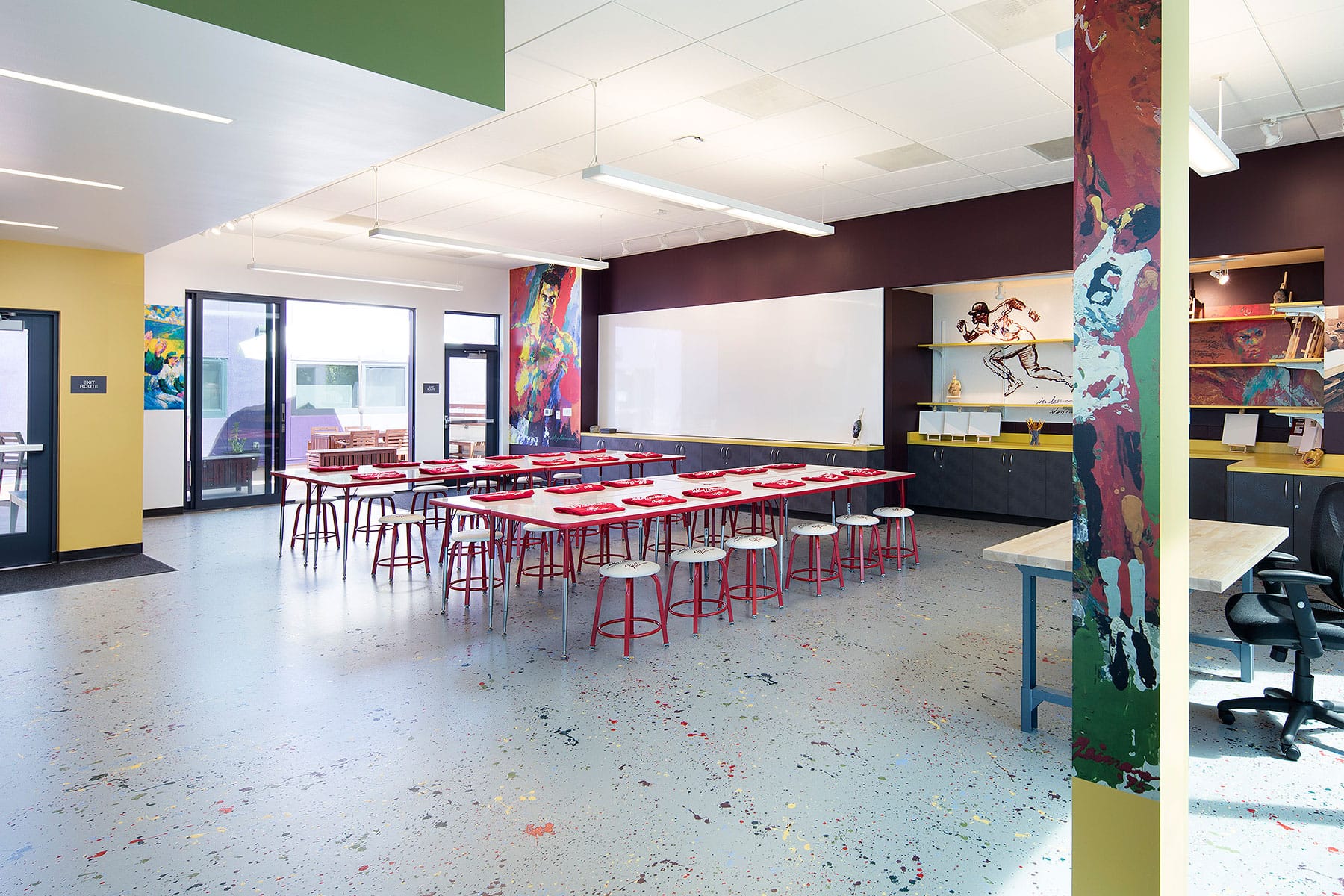 Good Tidings has built art studios from San Francisco all the way to Harlem.