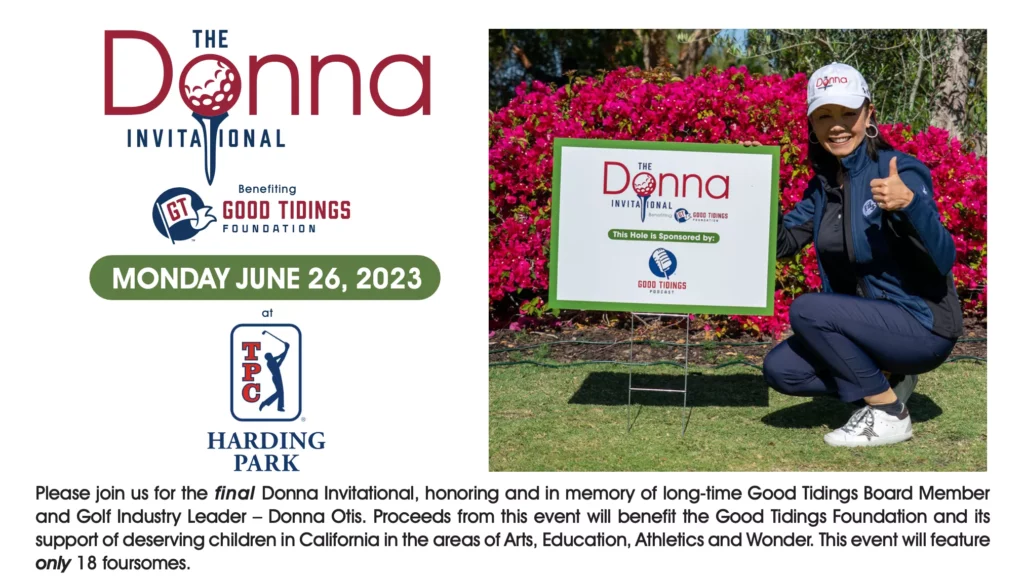 The Donna Invitational
April 3, 2023
Join us for the third and final Donna Invitational on Monday, June 26th. Email korynn@goodtidings.org to register your foursome today!
Year in Review 2022
December 31, 2022
Enjoy this recap of all the good we were able to do this year thanks to the generosity of our supporters.
The Sara Studio at Boys & Girls Club of the Redwoods
October 17, 2022
Enjoy this tour of The Sara Studio which we unveiled in October at the Boys and Girls Club of the Redwoods with our newest partner, Sara Bareilles! We created and refurbished a recording booth with state-of-the-art recording equipment, a jam room complete with top-of-the-line instruments, and a fully renovated performing arts stage with a nearly 900 square foot mural.